Archant and the Suffolk Chamber of Commerce have revealed their top 100 economic influencers – and we're delighted to see 26 of Spring's clients amongst them, as well as numerous other friends and colleagues.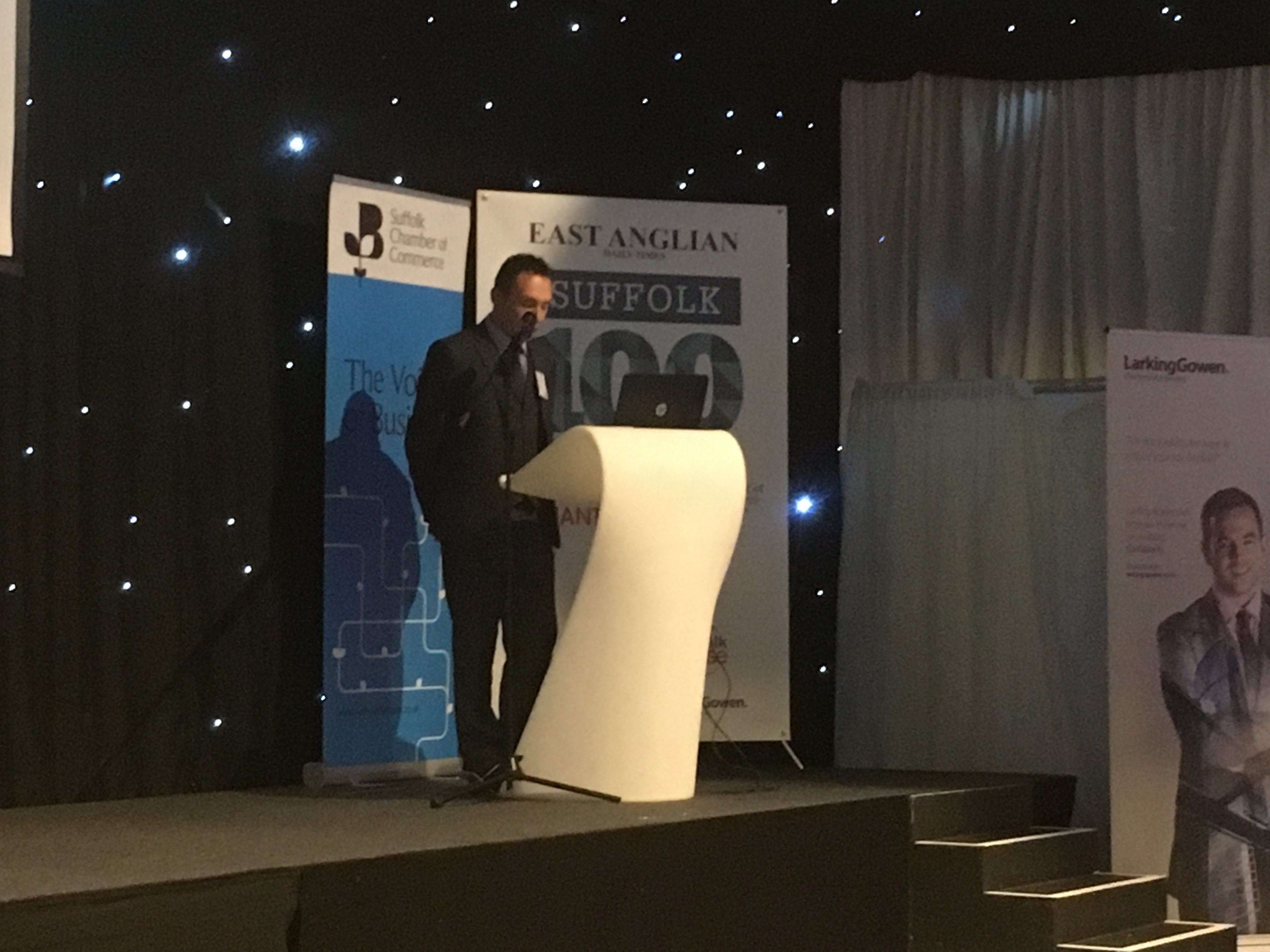 This year saw over thirty new names added to the chart, and with the decision to include famous names including 'Castle on the Hill' man Ed Sheeran and Walberswick's own Emma Freud, it's an interesting and diverse group of people. In fitting tribute to culture's unique and important place in the reputation and growth of the county, the list hosts a larger number of names from the arts than ever before.
Erika's appearance on behalf of Spring was detailed as follows:
When Erika launched the award-winning strategic communications agency, Spring, in 2006, she pledged to deliver substantial community benefit.
The agency, whose clients include Anglian Water, EDF Energy and Suffolk County Council, donates 10% of its turnover to Suffolk charities in work and Erika engages consistently with regional growth. In this capacity, her involvement with rural needs initiative Flourish has included branding and consultancy for community outreach, champion engagement and project strategy, and her brand vision for Ipswich has underpinned high level civic engagement with potential development partners. A recent campaign donated by Spring to Suffolk Age UK allowed the charity to support around 250 more clients. Erika advises a range of fledgling businesses, community benefit organisations and charities on their positioning, audience and business growth pro bono.
Spring's commission to deliver the East's cultural tourism project, LookSideways–East, has seen the sector grow by 15%, and clients report a 35:1 return on their spend. This year Erika launched a nationwide community engagement network, with its headquarters firmly and proudly remaining in Suffolk.