Interns are always a welcome feature of a Spring summer: this lovely hand painted card arrived today from one of them.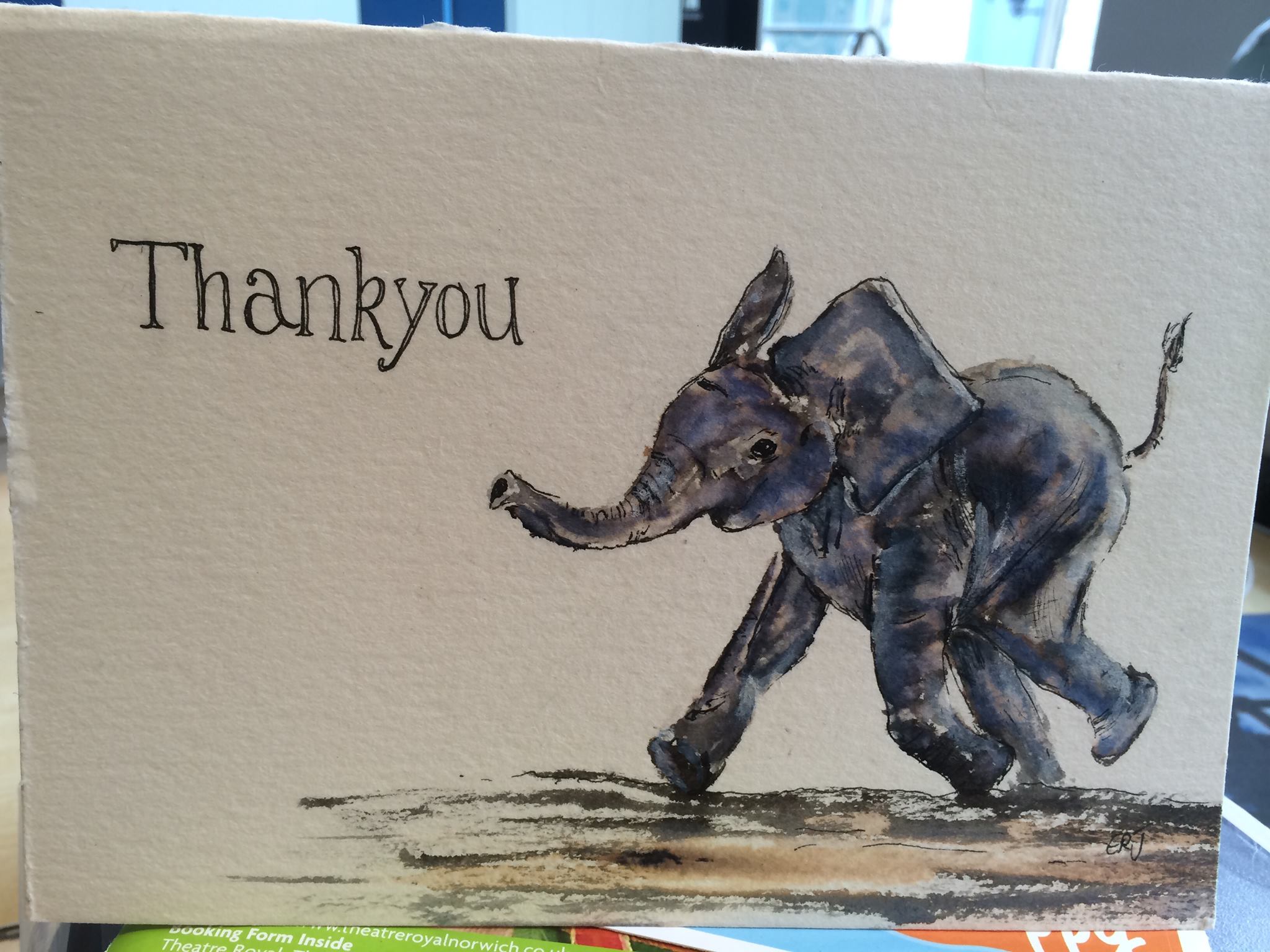 Emma Jolly is studying illustration in London, during the summer she works at Suzie's beach café and took the time to spend a few days in the studio getting involved with projects including STEM communications.
This little elephant's a keeper! Thanks Emma.