Social Media filters are a bit of light-hearted fun to send to friends and family – but as one unlucky Politician found out, they are paw-tenially dangerous!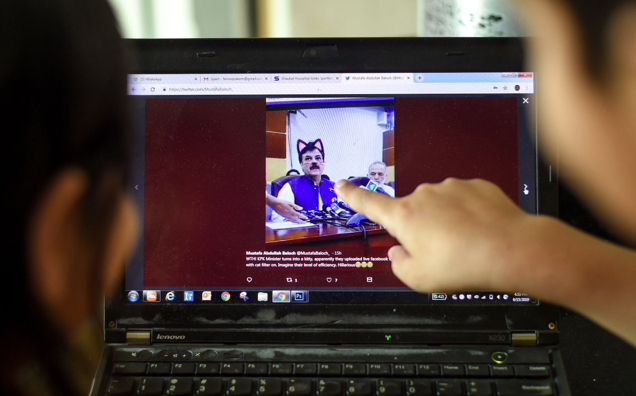 Social media companies are increasingly bringing filters into their platforms, for advertisers and for personal use. There's a plethora of ways to edit your appearance – from cute animal ears to alien faces, the possibilities are endless.
However, for one user in the spotlight, this led to a purr-sonal embarrassment. The Regional Minister of Pakistan, Shaukat Yousafzai, live-streamed an entire press conference with virtual cat ears. What a cat-astrophe! Scores of viewers called him out for his mistake and, fast as a cat after a mouse, the video was deleted.
Yousafzai – who will clearly be known as 'Mew'-safzai from now on – downplayed his error, saying that we should "not take everything so seriously".
All we can say is, next time you livestream, make sure you can actually recognise yourself on the screen.
Source: https://www.telegraph.co.uk/news/2019/06/16/pakistani-politician-livestreams-press-conference-cat-filter/
Photo Credit: AFP