2014 has been an exciting and liberating year for Spring, with strong expansion, exciting wins and a focused team. An industry poll in March positioned Spring as the sixth most respected design agency in Britain – quite an accolade for us all. It's certainly been a year that has seen this British seaside agency grow in scale and impact.
Our award-winning website and campaign for Visit Suffolk launched at the start of the year, and within three months it had attracted 25,000 new visitors to the county. eConsultancy wrote about it in glowing terms and in the summer tourism industry news organisation TravelMole awarded it the title of best tourism board website.
Soon after the launch of Visit Suffolk, the Moroccan National Tourism Organisation called to invite Spring to tender for their UK and USA tourism marketing account. We were delighted to be awarded the three-year contract a few months later and have been busy developing a new campaign, due to launch in 2015, which will help Morocco achieve its ambitious objectives.
Closer to home, we've continued to grow the Suffolk Coast brand on line, and this was the year that Spring gave Norwich its 'City of Stories' brand positioning. The highly successful real world and digital marketing campaign achieved extensive national press coverage and a social reach of over 750,000.
We've also launched new British tourism brand Cottage Holidays, which brings together a host of regional self-catering brands to give people access to over 2,000 holiday properties. The site is packed with inspiration – including a fabulous filmic home page and innovative search function – and throughout 2015 will be supported by an exciting marketing campaign.
The early part of the year saw Spring rebrand £190m farmers co-operative Atlas Fram.  Research revealed a strong desire to formalise its nickname of Fram Farmers, and Spring's designers developed a punchy red, white and blue palette around the name to underpin its very British character. We supported the board by workshopping with and presenting to staff, members and other stakeholders at a range of events.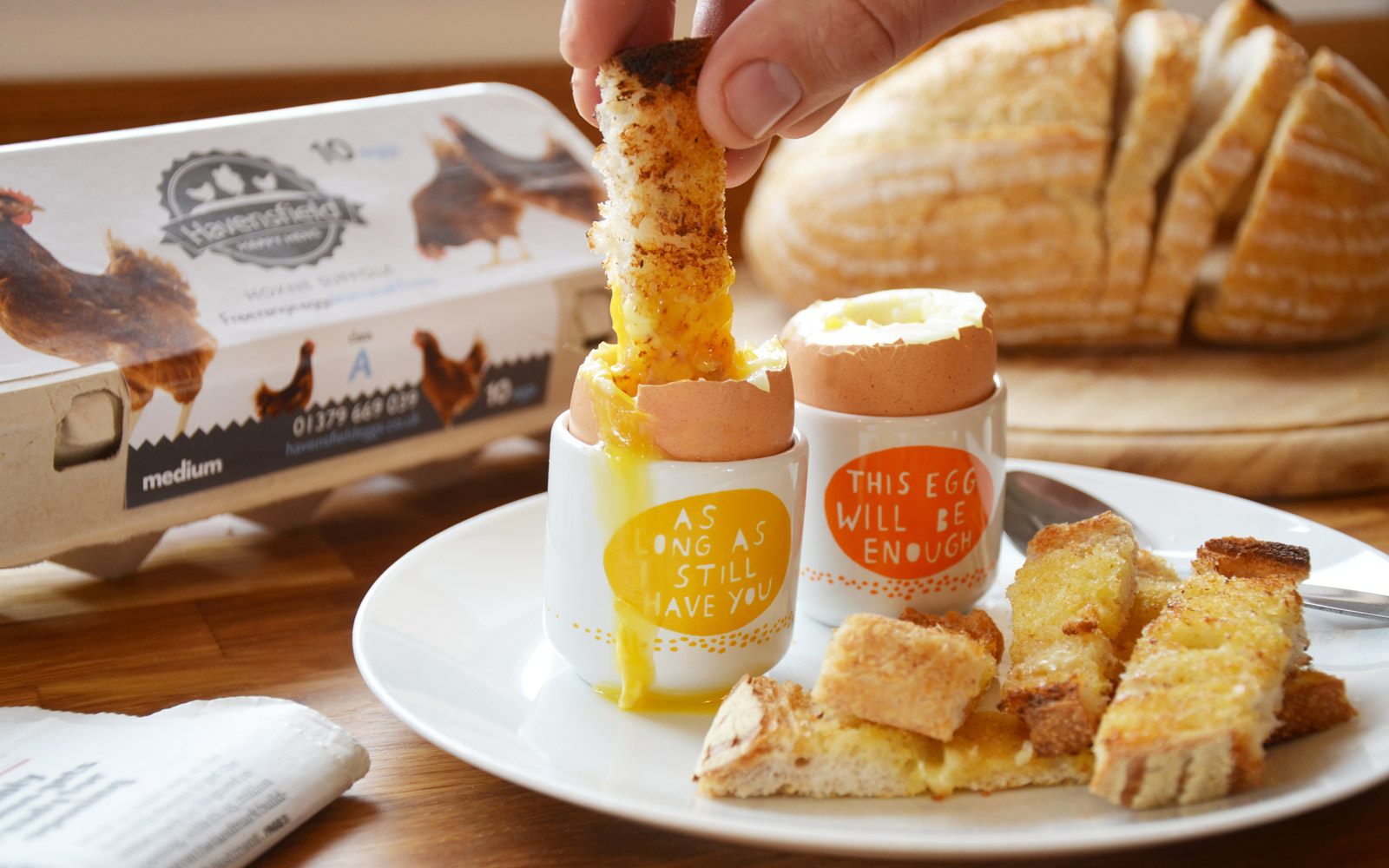 In fact, food and farming have been a strong Spring theme for the year. Our work with the Essex millers, Marriage's, this year included a redesign of their consumer flour packaging and supporting ad campaign. Havensfield, the free-range egg company, enjoyed strong growth and Spring created new packaging for speciality ranges throughout the year. Pasta Foods, Britain's leading pasta manufacturer, enjoyed a Spring rebrand to support their ambitions for expansion, complete with new website and exhibition rig.
And we created a beautiful new website for connoisseur chocolate brand Booja-Booja, handmade in Britain using ingredients sourced from across the globe for their quality and flavour, as they launched their chilled range in Waitrose.
We work with a number of British manufacturers and are delighted to report a good year for our long-standing manufacturing clients. Smart, the home office brand, is about to relocate to new premises having outgrown its existing space; Mark Harrod sports equipment is celebrating ten years in business – five of those years working with Spring, every single one of them seeing sizeable growth. Both of these businesses manufacture their products in factories in the UK and deploy consistent innovation in pursuit of excellence and growth.
We have also worked on a range of public sector projects, including the phenomenally successful Raising the Bar education awards, Suffolk Energy Action's £6m solid wall insulation grant programme and STEM awareness raising for east coast teenagers. These programmes have brought in event management, brand consultancy, community engagement, digital marketing and that Springy ability to roll our sleeves up and make things happen.
Other consultation programmes have seen Spring continue to work with EDF Energy as they prepare for Stage Two of the Sizewell C planning consultation, and provide community consultations for energy businesses including Vogt Solar and Haymaker and developers including Countryside.
Another property client, Durrants, for whom we created a new brand identity four years ago, has this year commissioned Spring to relaunch their website and undertake a comprehensive brand positioning and communications review. The exercise has led to the development of a 2015 plan which we will be delivering alongside their departmental heads and nominated staff members.
The National Trust and DanceEast both commissioned Spring this year to raise understanding of their work. For the National Trust the challenge was that their association with big houses does not support their East Anglian footprint, which is largely land. Spring created the evocative 'Remember when' campaign about making memories, with advertising, digital marketing, PR and ambient media including beermats and scribble pads. Its emotional resonance was entirely in tune with the times and it drew on the growing trend towards a desire for experiences rather than material goods.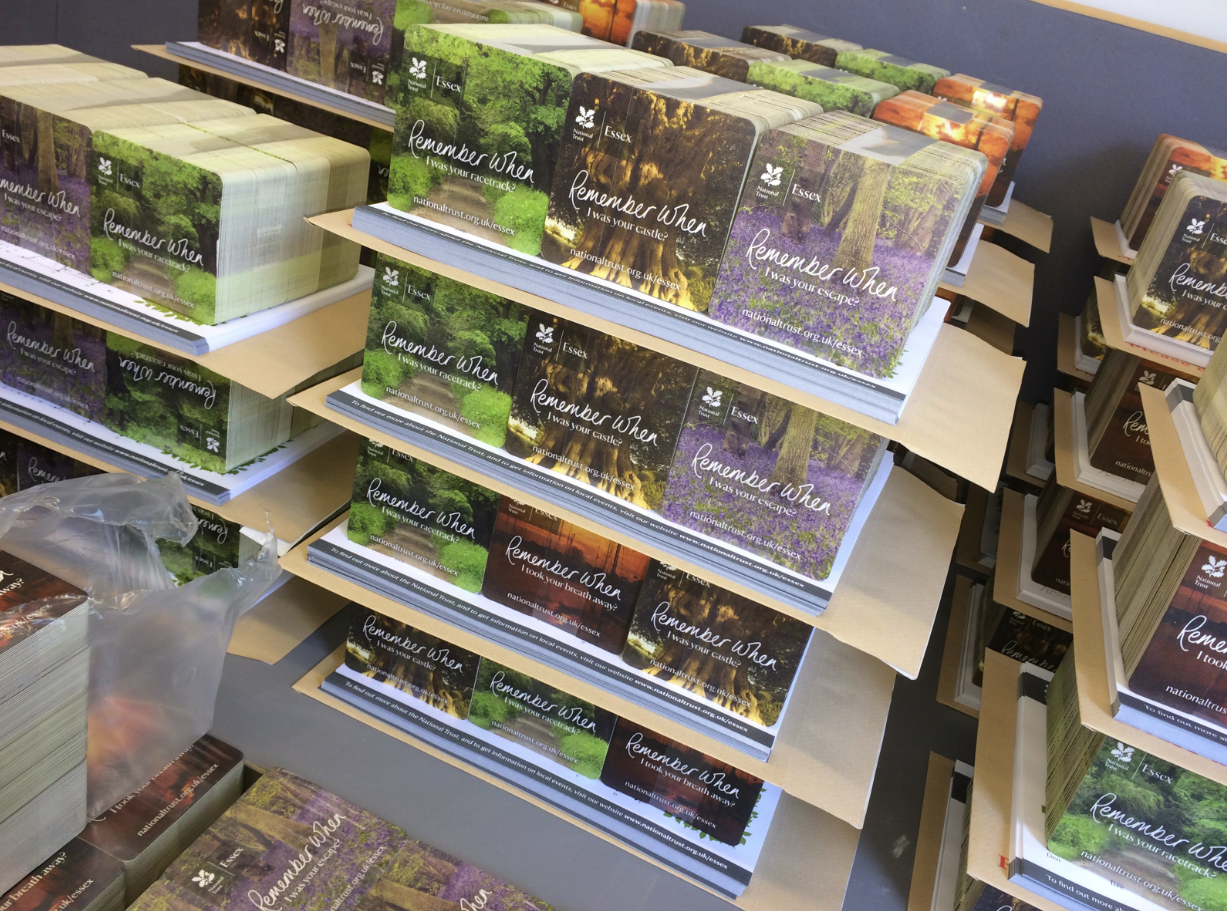 DanceEast's communications objective is to raise its profile as a world-class dance organisation with real community impact. Our work with them includes a new website, print materials and the imminent signage project for their iconic home, The Jerwood Dancehouse.
Our own home of Southwold is an important part of the Spring brand, and we are always delighted to work with businesses and organisations in the town, often pro-bono. Spring created the brand collateral and marketing packages for businesses including Black Olive, Gulls and Buoys and Saint Felix Schools, and has supported the Southwold Concert Series, Southwold Arts Festival, Southwold lifeboat crew, Saint Edmund's Church and Southwold Christmas Lights amongst many others. Now our challenge is to find a new HQ in the town!
Of course Spring's life-blood is our team, affectionately called The Springers. We are leaving 2014 with 25% more of them than we entered the year, and it's been a joy to see the team flourish.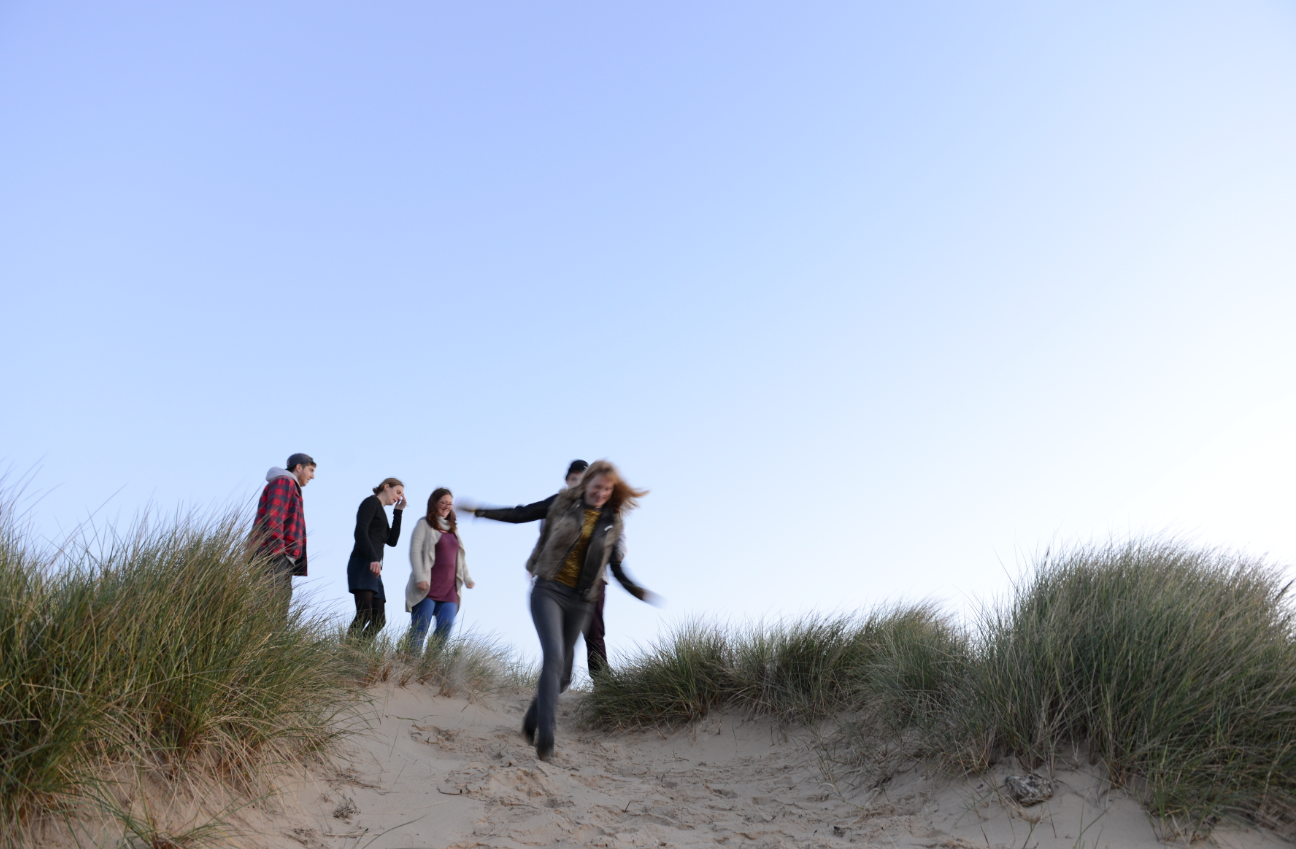 We have continued to reward The Springers through Cultural Expansion Grants, fitness classes, training grants and a range of other perks designed to expand their horizons, keep them fit for their workload and provide them all with light relief!
This year, more than ever, that sense of Springers being a family has run through the core of the agency.