We're celebrating news of Visit Suffolk's inclusion in the shortlist for the travel and tourism category of this year's pan-European Lovie awards.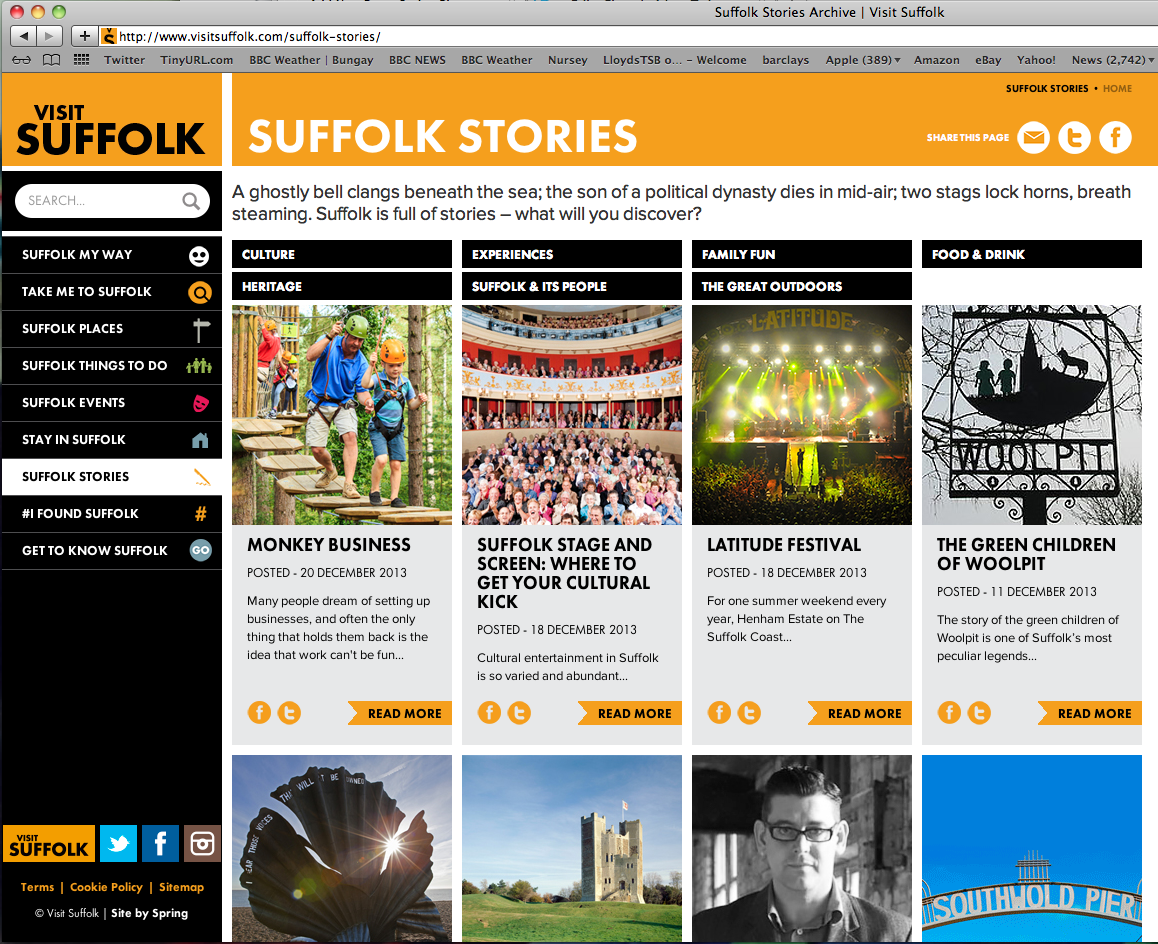 The mission of The Lovie Awards is to recognise the unique and resonant nature of the European Internet community – from Europe's top web and creative networks and content publishers, to cultural and political organisations and individual creators. Last year's winner was global mega-brand Trip Advisor and this year there were over 1,500 entries so it's a genuine accolade for Visit Suffolk's bold website to have been shortlisted in the top 15% of all entries.
Suffolk was competing against The Hague and European train travel site Loco2 – both fascinating and beautiful sites in their own right – so we are delighted to have ranked highly alongside such prestigious competition!