We were down at the Werewolf Club in Piccadilly last night, for the TravelMole awards ceremony.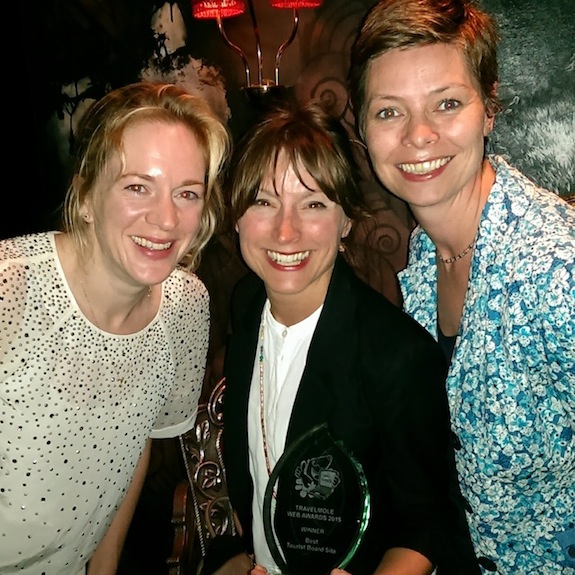 TravelMole.com, which was established in 1998, is the online community for the Travel and Tourism Industry. Today TravelMole.com and TravelMole.TV publishes 15 eNewsletters and broadcasts hundreds of videos to over 450,000 travel and tourism industry professional registered members and subscribers, as well as 30 million consumers in 132 countries.
Spring's website for Visit Suffolk was nominated alongside big hitters Yorkshire and Bath. Other awards categories saw Thomas Cook win two prizes, Thomson win best blog, Audley win best tour operator, and Avis win best car hire.
Ours was the very last category to be presented, and we were absolutely delighted to be declared winners.
VisitSuffolk.com and its campaign sites are the result of a decision to break the mould of destination marketing on line. The site, which is fully responsive for desk top and mobile devices, is kept up to date through an intensive content marketing programme and engagement levels are high.
As of 6th October, TakemetoSuffolk.com has a new look to coincide with Visit Suffolk's autumn campaign #TheOtherSide, which highlights different aspects of the county's tourist offering themed around local folklore and legend. Twenty short films have been produced and can be viewed via the interactive map as well as on YouTube and Facebook to generate even more reasons for tourists to come to Suffolk.