Norman Foster has unveiled plans for a 220km network of car-free cycle routes to be built above London's rail lines. What a great idea.
From the air you see the rail lines – used and disused – running straight and level to the heart of the City and West End. It makes sense to use these transit corridors for more than just trains.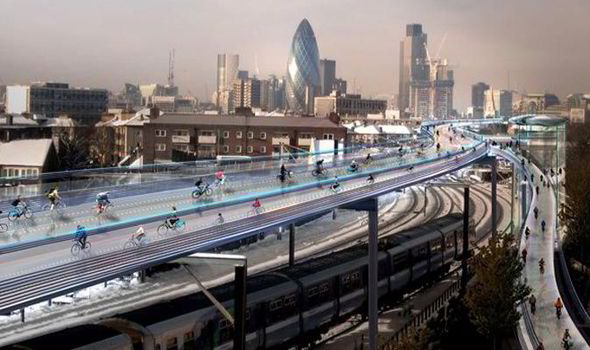 SkyCycle has been presented to the Greater London Authority, Transport for London and Network Rail, and now a series of scenarios under which the high-level corridors could be developed are being put together.
Like Springers Glen, Lynton and me, Foster is a cycling fanatic. He says "Cycling is one of my great passions… and I believe that cities where you can walk or cycle, rather than drive, are more congenial places in which to live.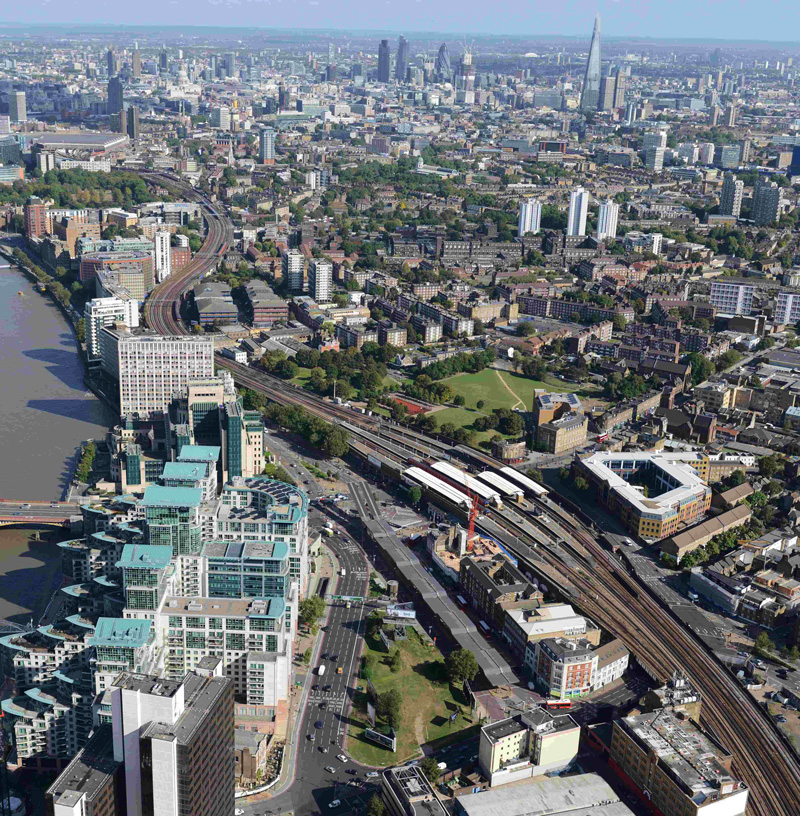 "SkyCycle is a lateral approach to finding space in a congested city. By using the corridors above the suburban railways, we could create a world-class network of safe, car-free cycle routes that are ideally located for commuters."
We're excited! Read more here about the plans for SkyCycle.