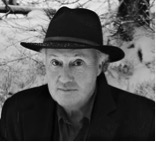 This afternoon, Peter Wilson, CEO of Norwich Theatre Royal – of which Spring's co-founder Erika Clegg is a trustee – is to be locked up. At 1pm, Peter and a few others will be arrested in the Savills Norwich office reception, handcuffed and taken to the dungeons at Norwich Castle as part of a fundraising event for the theatre's new, purpose-built Learning and Skills Centre, which is due to open this autumn.
Whilst they're behind bars – from 2pm until 5pm at the latest – they will be tasked with raising £1,000 each. The more money raised up front, the less time Peter will be banged up for! As soon as the target of £1,000 is reached, the convicts will be bailed.
If you would like to contribute to prevent Peter from living a life behind bars, please visit www.totalgiving.co.uk/mypage/inspir8tion and pop 'FREE PETER' (or, of course – 'KEEP PETER IN!') into the comment box so the Theatre Royal can tot up how much the 'felon' has raised.
And, if you're around in Norwich this afternoon and would like to witness Peter's imprisonment, there's a late-entry ticket deal available which gets you into the Castle dungeons for just £2 between 4pm and 5pm.
The new Learning and Skills Centre at the Royal will provide the facilities for more theatre skills training, education work with schools, professional development opportunities for teachers as well as new, innovative business training and community learning programmes.