… and then three come at once. This autumn, Spring's client DanceEast is showing not one, not two, but THREE world premieres. And they are absolute corkers!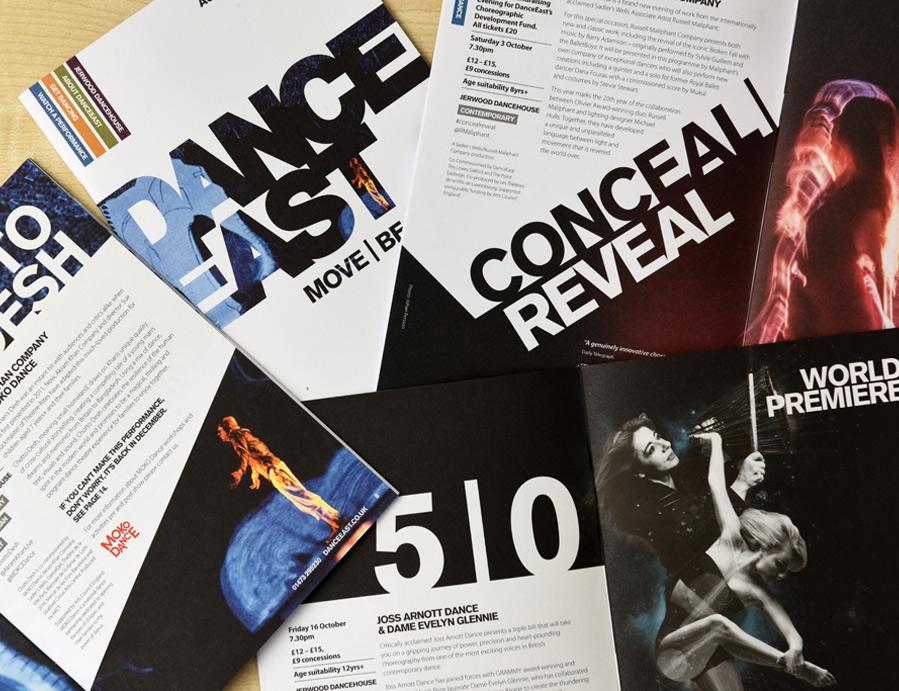 A lot of people will get to see Russell Maliphant's work when he performs at Sadler's Wells but only a few hundred people will have the opportunity to do so in the intimate setting of the DanceHouse. Conceal | Reveal is a brand new evening of work from the internationally acclaimed Sadler's Wells Associate Artist. This performance is part of a special fundraising evening for the Choreographic Development Fund.
Everyone at DanceEast is thrilled to be premiering the first piece of work created by Akram Khan for young audiences. Chotto Desh, meaning 'small homeland', draws on Khan's unique quality of cross-cultural storytelling, creating a compelling tale of a young man's dreams and memories from Britain to Bangladesh. However, this is one occasion when you won't have to worry if you can't get a ticket for the premiere, as this show will be back for an extended run at Christmas.
One of the most sought-after tickets this autumn will be for the collaboration between critically acclaimed choreographer Joss Arnott and the extraordinary Dame Evelyn Glennie. In 5 | 0, Joss Arnott Dance presents a triple bill that will take you on a gripping journey of power, precision and heart-pounding choreography with Dame Evelyn Glennie who will be performing live onstage.
If you think you want to see this show, book now – these seats will go quickly!